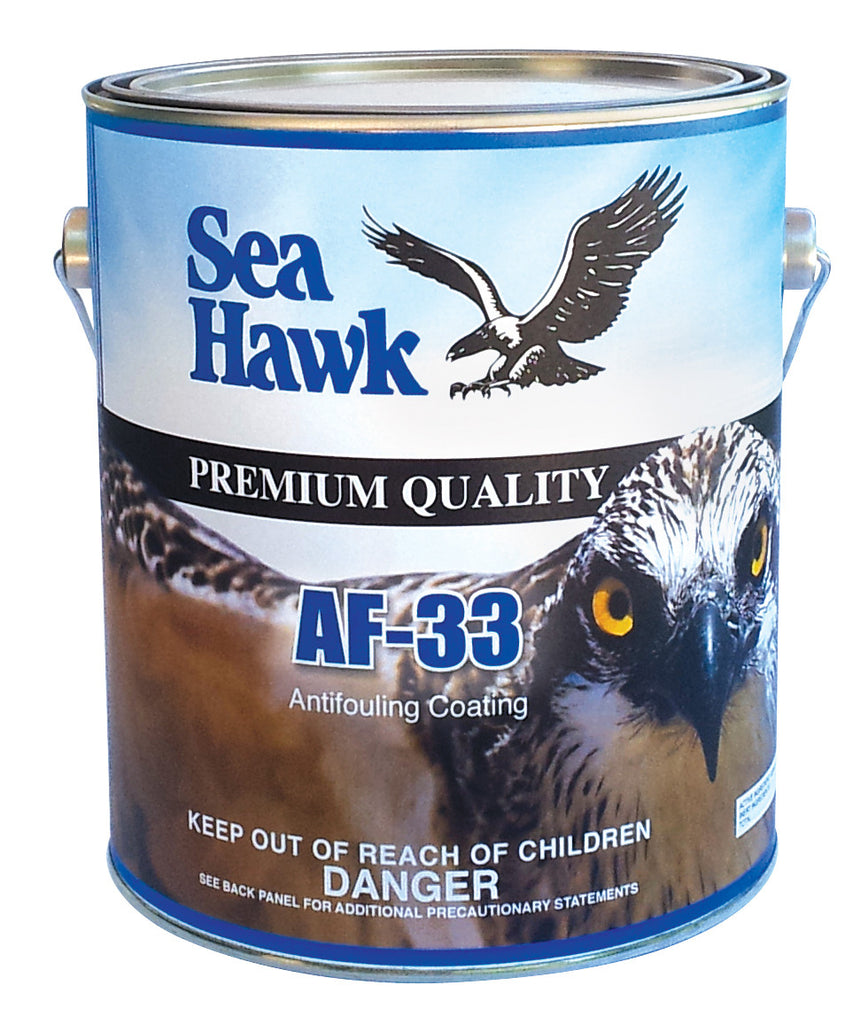 Sea Hawk
SeaHawk AF 33 Antifouling Boat Bottom Paint
Like the name says, antifouling paint with 33% copper. It has the same resin system as Cukote and is ablative but does not rub off like competitor products. 33% is the optimal amount of copper in an ablative paint, especially in colder waters like northern oceans and the Great Lakes.
When boats are used for just a few months a year AF 33 works well and saves you money.
Kush Paint Co. can custom tint your AF 33 to meet your color needs (medium to dark colors, only). Select "Additional Color Option" and we will email or call you to confirm selection of one of the colors from the additional color chart or a custom color of your choice.
Have a question? Give our experts a call at 586-293-4545
PRINTABLE AF 33 APPLICATION INSTRUCTIONS
AF-33 is a harder ablative antifoulant, for a more durable finish on all types of vessels. On workboats or daysailers, a multi-season formula for a single season price. AF-33 may be used on all types of vessels and delivers dependable performance.
Highest grade of cuprous oxide available (more potent active ingredient)
Harder ablative finish
Better color consistency for color matching
Consistent viscosity = better flow and rolling ability
Lloyd's Registered
How To Video: Prepping, Barrier Coat Application & Bottom Painting Tips & Tricks
 CLICK "ADD TO CART" NOW - We Won't Be Offering This Amazing Deal For Long!
---
Share this Product
---
More from this collection